Product Proœmium
Natural Manmade SHUNSTONE Whisky Stone is always able to keep their chill but still a little rough around the edges (just like a good southern bartender), these whiskey ice Stones will keep your Drinks cold longer after the first sip. Cut from all-natural stone, three of these stones are the perfect pairing for your favorite pour.
1.Chill your drinks without dilution , no water in , No Smelt .
2.Bring mitem educat gelidus ad bibere.
3.Chill cupam sine Largissimo Floridissimoque et spirituum.
4. et mollis est lapis qui sunt in marginibus rotundatis, ne scalpendi.
Vivamus 5.The lapis 'T addere sapore et odore aliquo.
details:
Stone Location:

II * * II 2cm

Box Location:

11.5 * 15.5 * 3cm

pondus:

250g

Stone Material:

Basalt / soapstone / marmore / granite / naturalis lapis

details

Lapidibus IX X cupam Chilling

I x capsa lignea

1x nigro holoserica lapides sacculi
Quomodo ad uti:
Quaeso uti 1. lava in conspectu eorum.
2. posui tabulas in peram in Freezer proponere.
3. Post IV (vel plures) horas, populus meus, et lapidibus loci in vitrum.
4. Amplius lava iterum atque custodiat in freezer.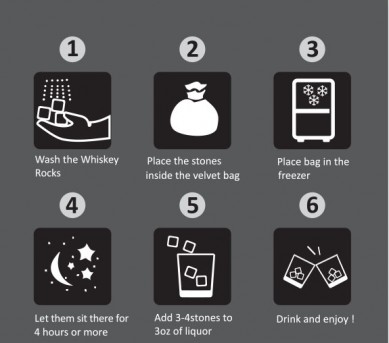 ---
Suspendisse
Top Seller Books Amazon IX PCs de Bar et Sanctus de holoserica cupam Chilling glacies lapides sacculi
---