At SHUNSTONE, we value quality above all else. This is why ensure that every single facial massager is expertly crafted from the highest quality rose quartz precious stones and perfectly welded frames and parts. The caliber of our facial massagers ensures that they are your best choice for beauty, even better than gua sha and jade rollers.
Benefits of using our rose quartz facial massager include:
Improved facial circulation
Softer, smoother, clearer skin
Detoxification
Improved elasticity
Less stress and better sleep
Depuffed eyes
Anti-inflammation
Improved interpersonal relations
Greater confidence and self-love
Our quartz face massager is like an Instagram filter for real life, giving you a clear-faced, I-am-on-vacation look that lasts all day.
The easy, ergonomic roller frame makes using your quartz roller a breeze – simply apply it 2 times daily while watching TV, waiting for dinner to cook, or any other time you have a few minutes to spare.
Our design is based on 4000-year-old medical, cosmetic, and spiritual wisdom, ensuring a timeless beauty in no time at all as well as an inner calm that will have you saying namaste all day.
Our quartz rollers are made with premium parts, including:
Welded metal frame
Silicone insert to prevent squeaks
Certified rose quartz
Which is why we are certain you will love our rollers.
Method of Use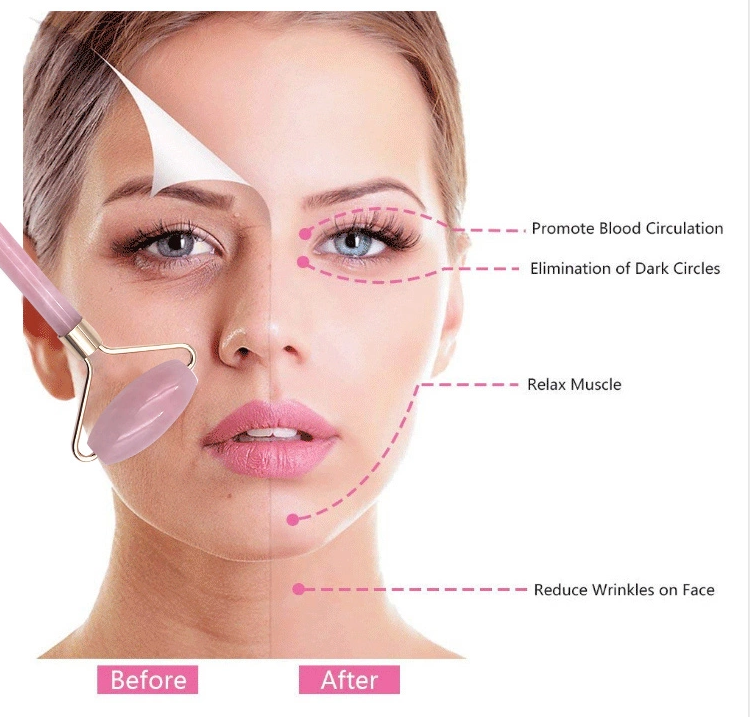 Customized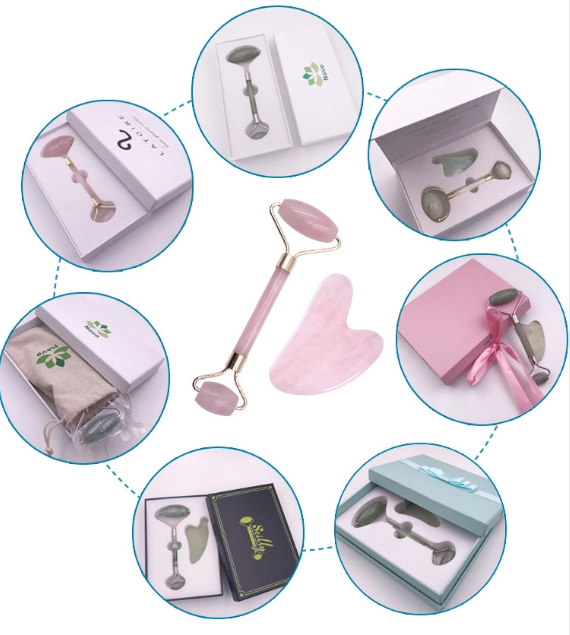 Production Process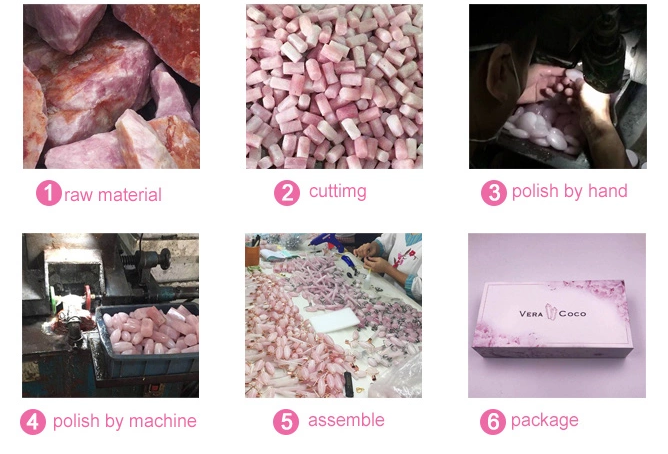 ---
Previous:
Popular Moon shape Artificial ice cubes whiskey stone kit 3 pcs of big Whiskey Stones Gift Set Premium ice cube Rocks in Elegant Wooden Tray
Next:
2 Jade Rollers in 1 for Firmer,Younger Looking Skin Himalayan Jade Facial Massage Roller Brightens & Evens Skin, Fights Wrinkles
---