Xiamen Shun stone is a very professional wine set and gift design company. We have a very professional design team, closely combined with the trend of the market, and constantly launch new products
 this  time receommned one of hottest selling Amazon: stainless steel bullet shape whiskey stone, which is package by army wooden box , and which much welcomed by men ,especially army fans!and this goods have many advantages  , really very special gift for men for holiday season!
1)BEAUTIFUL AND CLASSY LOOK: These whiskey stones in a bullet shape are meant to be used to chill and cool either whiskey, vodka, cocktails, red or white wine while adding a little rebellion spirit and special atmosphere to your occasion. The set includes 6 stainless steel bullet shaped whiskey rocks packed in a wooden box.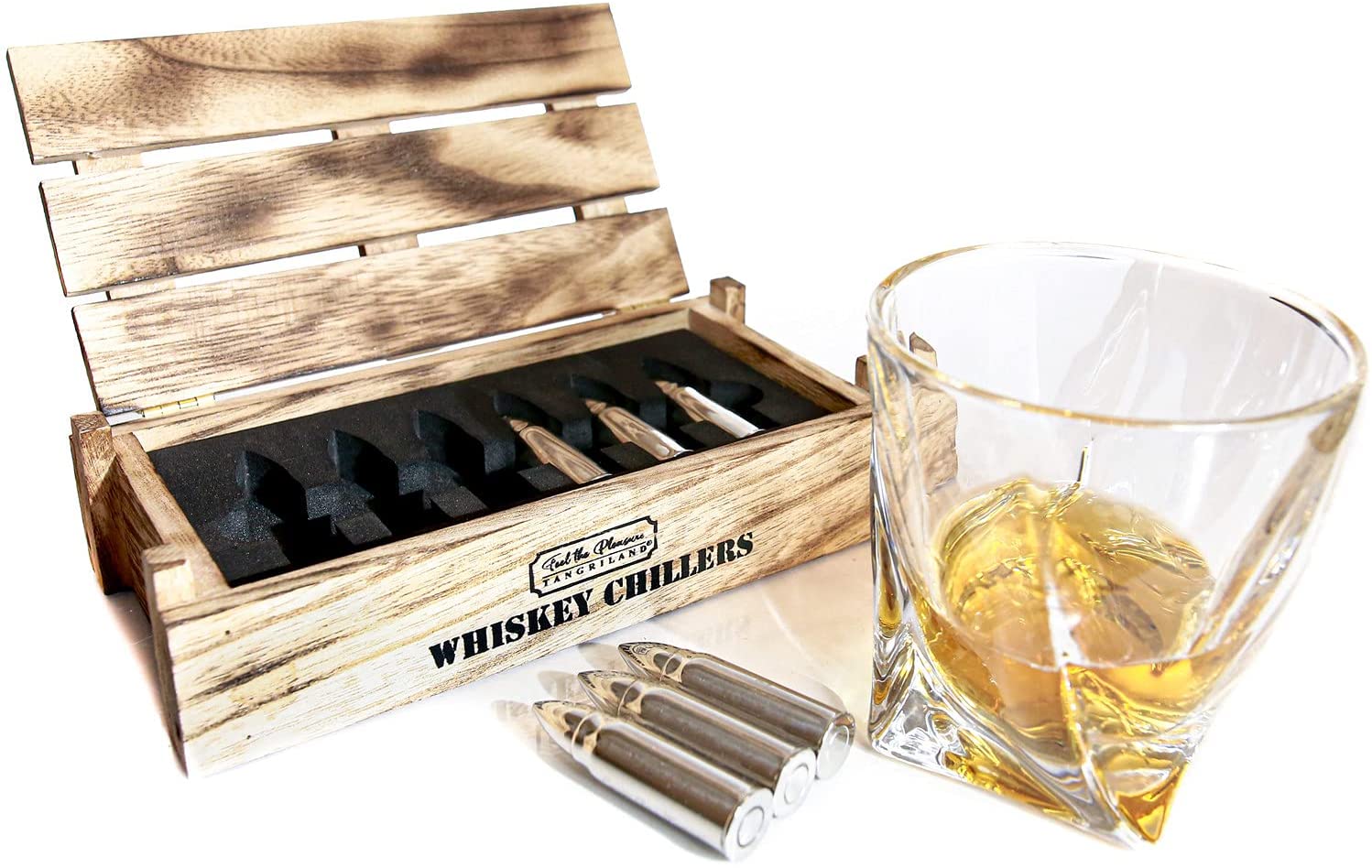 2)BLOW DILUTION AWAY: The stainless steel whiskey rocks bullet shaped, will not dilute your beverage with water, while keeping it cool for a long time. You should put them for at least an hour in a freezer, put it in your liquor and enjoy cold drink. The liquid inside holds the temperature for a long time.

3)PERFECT GIFT: These whiskey chillers are great gift for all occasions, all seasons and all people, who enjoy life, love special atmosphere, like novelty items, appreciate family and friends and want to add some adventurer spirit to their life.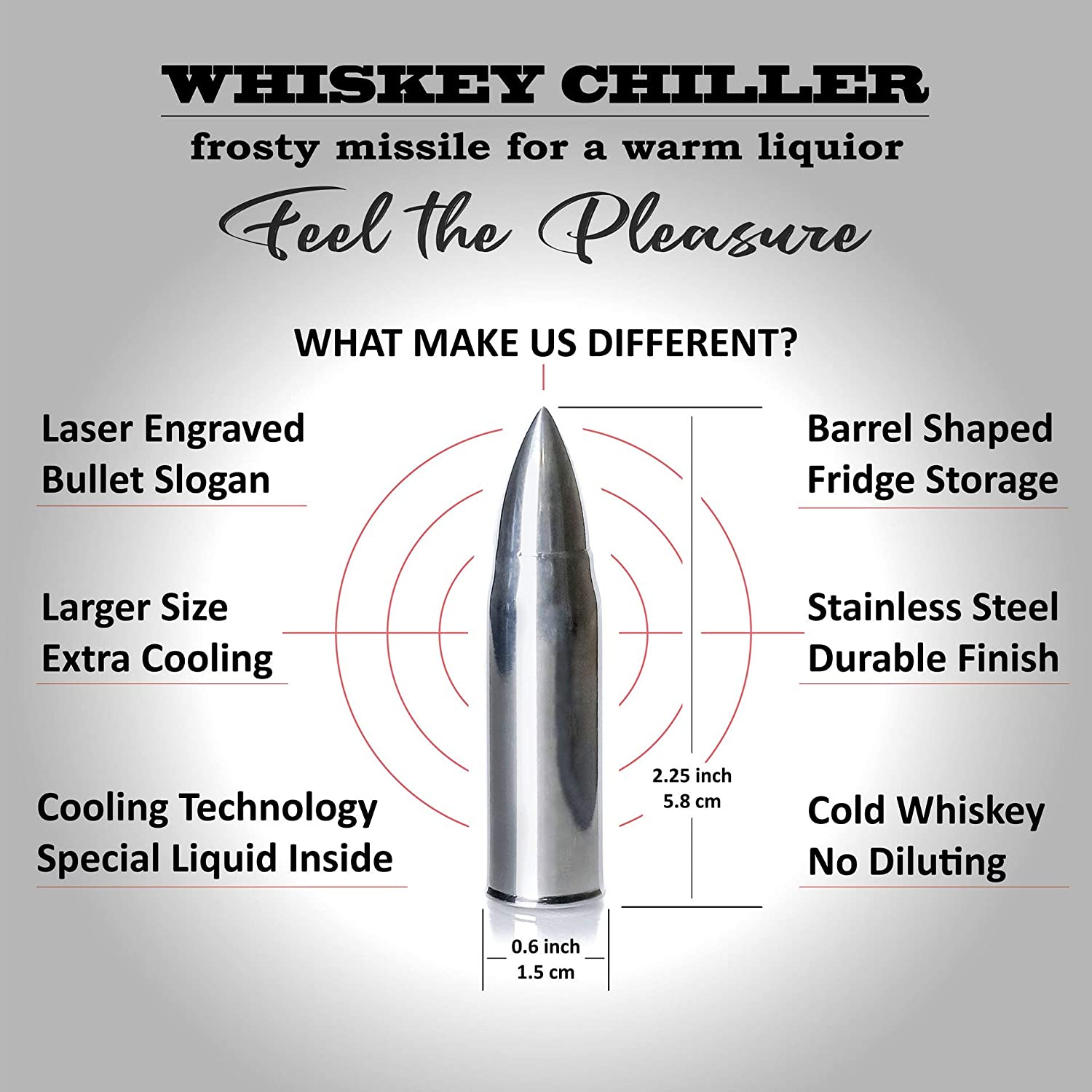 4)UNIQUE DRINKING EXPERIENCE: Make you drinking experience special every time. Whatever you celebrate or just having fun with friends you can add a little special flavor with details like these cool looking whiskey accessories. We believe that, details are everything when it comes to creating an atmosphere and we pay attention to them as well.
---
Post time: Oct-11-2021